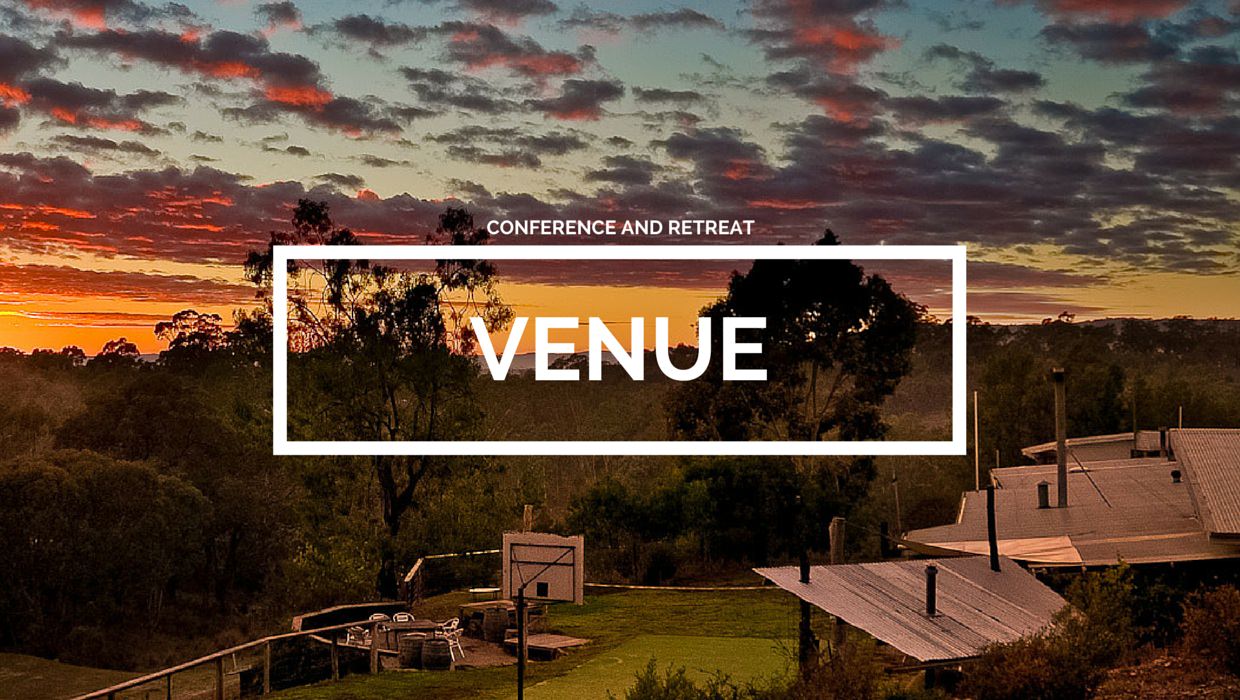 Venue
Commonground is a not-for-profit social enterprise that has been supporting social justice, environmental, disadvantaged and community groups since 1984.
It does this through providing its Venue at subsidised rates for social change groups; its education and training organisation, the Groupwork Institute of Australia; and its Intentional Community, who run the Commonground Social Change Festival.
conference and retreat VENUE
Commonground is set on beautifully regenerated bushland, just over one hour's drive or train ride north of Melbourne and 15 minutes from Seymour by car. The tranquil bush setting, sustainable design and homely feel of the Venue make it ideal for community-based, social action and environment groups to hold workshops, share ideas and plan for the future.
Below are the types of groups regularly hosted at Commonground:
Marginalised - low income, women, youth, self-help, Aboriginal, disability, migrant groups

Environmental - nuclear free, forest, land care, climate change issues

Social justice - international aid agencies, refugee groups

Community issues - rural challenges, migrant, advocacy, community organisations and associations.
If you are unsure if your group or organisation will meet our criteria please contact us.
Venue features
Commonground offers meeting spaces and accommodation in two main buildings: the Wedge and the smaller Octagon. One or both can be used by groups staying at Commonground. Bookings can range from day workshops to two week long retreats.
The Wedge is our main venue, which is an earth-constructed passive solar designed building that can accommodate up to 27 guests, spread over 10 rooms. All bedding can be supplied. There are many bathrooms distributed throughout the building.
Features of the Wedge include:
Large meeting space with room for 30 chairs in a circle

Breakout spaces for smaller group activities

Open fire and relaxed seating area

Commercial kitchen and full catering equipment

Dining room, crockery and urn

Environmentally conscious design, including solar power, solar hot water and rainwater tanks

Outdoor spaces for group exercises or games, including grassy area, seating, and a basketball and volleyball court

Childrens' play area, including trampoline, sandpit, swing and treehouse

Large dam for swimming

Access to 95 acres of beautiful bush, shared with kangaroos, wallabies and abundant bird life

Optional tours of Commonground's organic gardens and orchards or native bush.
The Octagon can accommodate 10 people in simpler facilities, with a small kitchen and composting toilets.
Additional services for your group
Catering | Commonground provides catering to groups, or self catering with access to full commercial kitchen facilities and equipment. Special dietary requirements can be catered for with sufficient notice.
Taungurung Welcome to Country, Smoking Ceremony and Cultural Song and Dance | Please contact the Taungurung Land and Waters Council via their website phone 03 5784 1433 or email inquiry@taungurung.com.au.
Helping people achieve amazing things in groups | The Groupwork Centre grew out of Commonground and is dedicated to providing an array of services to help groups work well. Now based in Melbourne, the Groupwork Centre provides support for all sorts of groups, including Facilitation Services, Short courses and Workplace Training.
For information and bookings go to the Groupwork Centre website or ring 03 9443 8500.
Other Services | Commonground residents and members can also provide a range of other services and workshops including:
● Gardening Workshops in our extensive and prolific organic garden
● Yoga and Meditation Classes provided by a fully qualified practitioner
● Singing Workshops with an experienced teacher
● Outdoor Team Building sessions with a trained outdoor educator
● The Story of Commonground talk and discussion
● Land Regeneration Bushwalk to learn about and observe the results of the work done here at Commonground.
The standard fee for these services is $60 per hour ($30 per half hour) Please talk to us if the price puts these services out of your reach or for further information. Services provided subject to availability of the provider.
BOOKINGS
The Conference Centre (the Wedge) is regularly booked out 8-12 months in advance for weekends so please get in touch well in advance. Midweek bookings may be able to be accommodated with less notice.
Enquire here about booking Commonground.